This add-on lets you create A-Z lists with great ease and flexibility. It also allows you to display channel entries sorted by alphabet and optionally filtered by first character, so you can display only entries starting with a given letter or number.
Other features include ignore words, so you can define words like "the" and/or "a" which will be ignored for sorting. Also, you can group numbers, so entries starting with a number are grouped together, either before or after the non-numeric ones. By default, the add-on looks at the entry title, but you can also select a custom field for sorting.
The sorting or grouping by alphabet doesn't just simply look at the first character of the title or custom field. It will ignore punctuation, HTML tags and HTML entities. Also, accented characters are treated like their un-accented counterparts.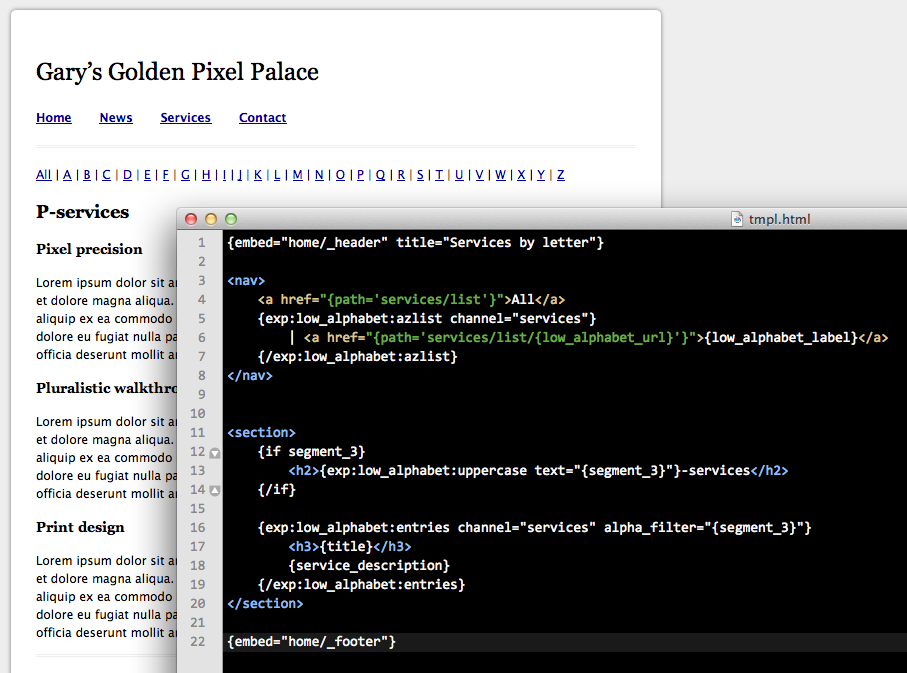 What the community thinks of Low Alphabet
Just awesome – so simple!
So easy to use.

—Sean Smith, Caffeine Creations
The tags are easy to use and the support is fantastic. It's a versatile and useful addition to ExpressionEngine.
Awesome add-on!! Does exactly what it says, and accomplishes it fantastically! Worth every penny.